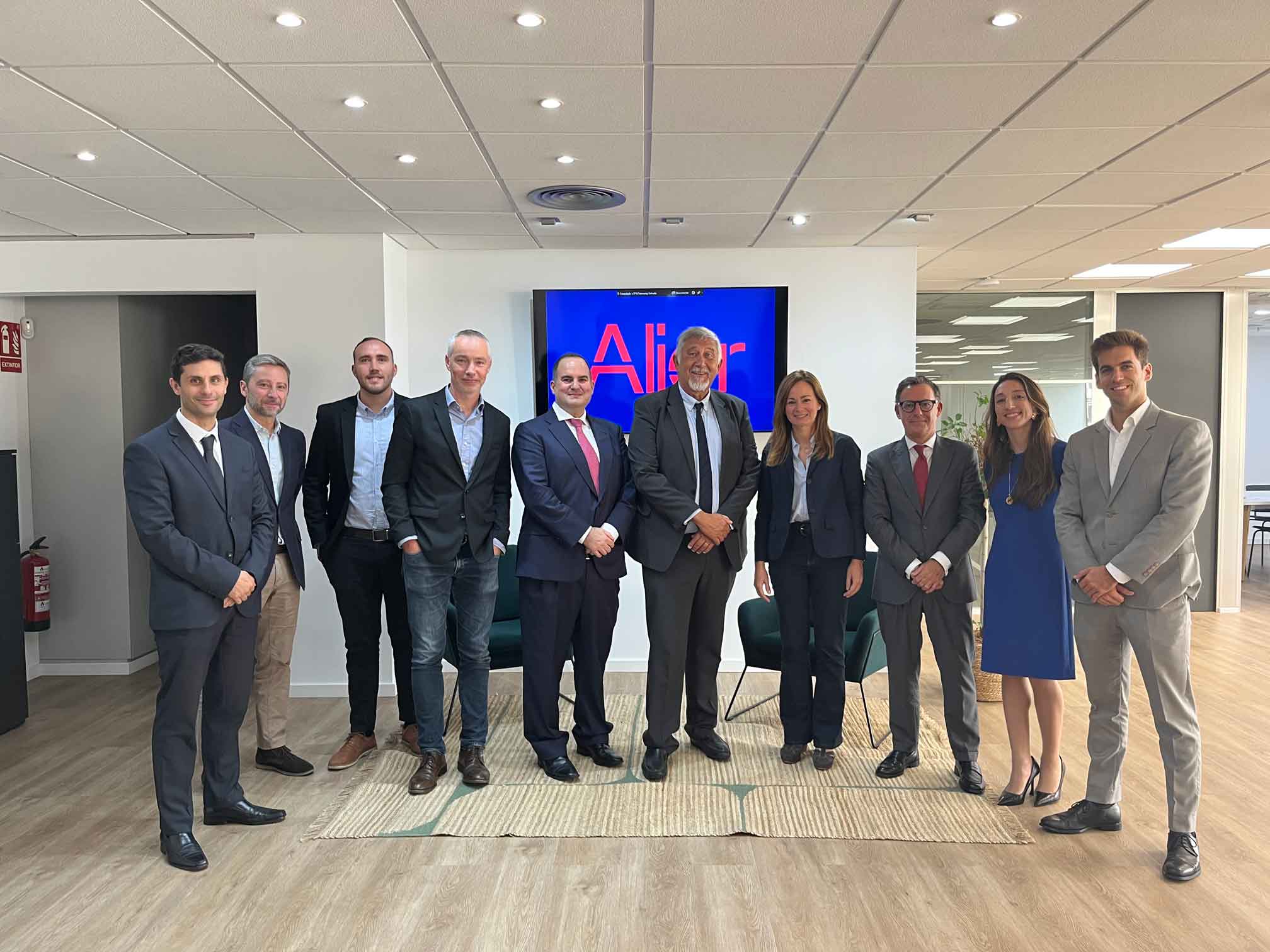 Alier and Engie move towards zero net emissions with a new biomass plant in Rosselló
ALIER advances in its commitment to achieve net ZERO emissions before 2025 with a commitment to renewable energies that will decarbonize its Roselló factory and prevent the emission of nearly 91,000 tons of CO2 per year.
ENGIE, a world leader in low-carbon energy and services, will accompany the paper mill for the next 15 years to reduce the plant's natural gas consumption by 97%, thanks to a solution for steam production from forest biomass.
This facility will be one of the largest biomass plants in Spain dedicated to self-consumption of thermal energy in the production process of a factory.
Sustainability & Innovation
18 October 2022
18 October 2022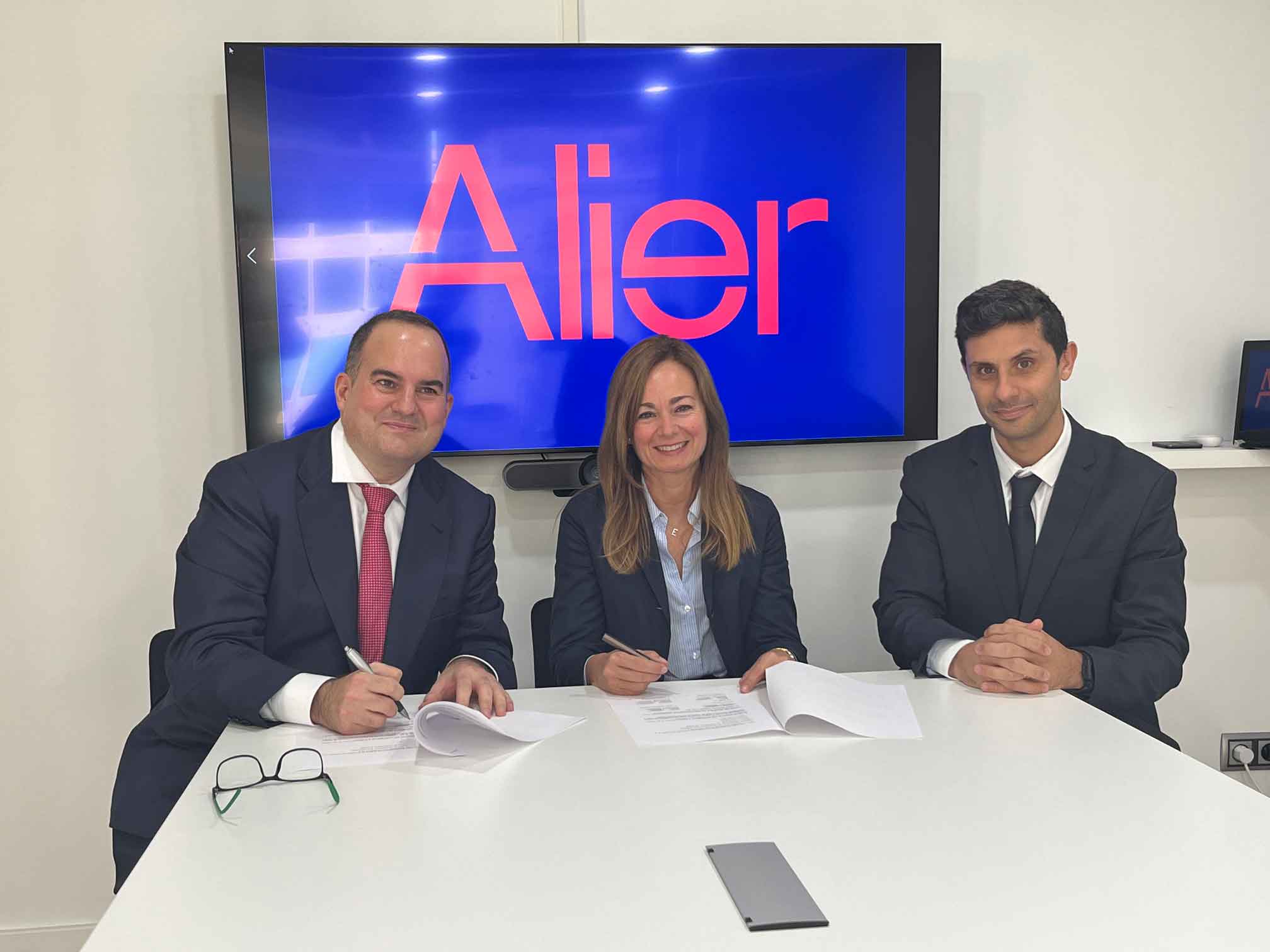 Barcelona, ​​2022 ALIER and ENGIE have signed an agreement for the construction and commissioning of a new thermal energy generation plant from forest biomass (from sustainable forest management) in the factory dedicated to the production of paper for the construction and packaging sector in Roselló (Lleida). This new facility will mean a reduction of more than 97% in natural gas consumption and in ALIER's carbon footprint by nearly 91,000 tons of CO2 per year.
The future biomass plant will also provide important local benefits such as promoting fire prevention and improving the state of the forests, enabling their sustainable management; contribute to local social and economic development; as well as reducing foreign energy dependency as it is an indigenous and local fuel.
The new thermal power generation plant represents a great advance in ALIER's ambition to achieve net ZERO emissions in production before 2025, five years before the commitment made at a global level, accelerating the path towards carbon neutrality.
To achieve this reduction in greenhouse gas emissions, ALIER is carrying out a series of mitigation projects, such as: the use of photovoltaic energy, more than 12 MWh of installed power for self-consumption, and the execution of a waste treatment project. biological sludge for biogas generation. A project is also underway to replace all the motors of paper machine 3, which will reduce electricity consumption by more than 10% in 2023.
On the other hand, ALIER's innovation in new developments, such as its new "Carton Wall High Performance" product, has also contributed to this objective from the point of view of the final use of the product, since savings have been achieved in carbon footprint transmitted to the final product and therefore to the downstream value chain. With this product, ALIER is in the process of implementing an Energy Management System based on the ISO 50001: 2018 standard, in which it has carried out the life cycle analysis (LCA) and the environmental product declaration (EPD).
Finally, the creation of the plastic waste recovery, recycling and recovery plant, which began in 2019 and is already in operation in 2022, also contributes to the company's sustainability and decarbonisation objectives to achieve zero waste, also consolidating a new line of business.
The new biomass plant will be installed on the land of the ALIER factory in Roselló and will be used for self-consumption and as thermal energy generation equipment whose primary source, forest biomass, is 100% renewable and neutral in CO2 emissions. This technology will replace the current cogeneration plant whose primary source is natural gas, thus allowing the decarbonisation of the factory.
ENGIE will be in charge of the design, installation, management, maintenance and financing of the project, materialized in a long-term contract, to supply energy from renewable sources to ALIER. ENGIE will supply 97% of the customer's steam demand through the deployment of a biomass steam boiler with a 36 MWt (50 tph) capacity that will be supplemented with the biogas generated through waste from the paper production process.
This is one more step in the sustainable path of ALIER, promoting alliances to promote a collective commitment and positioning Spain as a pioneer country in the implementation of these key initiatives for the implementation of the global emissions reduction program framed within the global sustainability strategy, providing a Better World.