The important role of women at Alier
In recent years, we have heard a lot of talk about corporate equality. For decades, women have been underestimated in the workplace, and even when many of them entered the workplace, they were discredited by being paid less than men or assigned tasks of lesser responsibility.
Although the passage of time has changed this to a large extent, there is still much room for improvement. That's why at Alier, we wanted to do our bit and we bet on hard-working, independent and well-prepared women to be part of our staff.
And not only that, but they all have the same opportunities and responsibilities as men, because at Alier we care about people and not their gender. What positions do women occupy in our company?
• Factory operators
• Technical positions
• Administrative positions
• Management positions
People First
20 December 2021
20 December 2021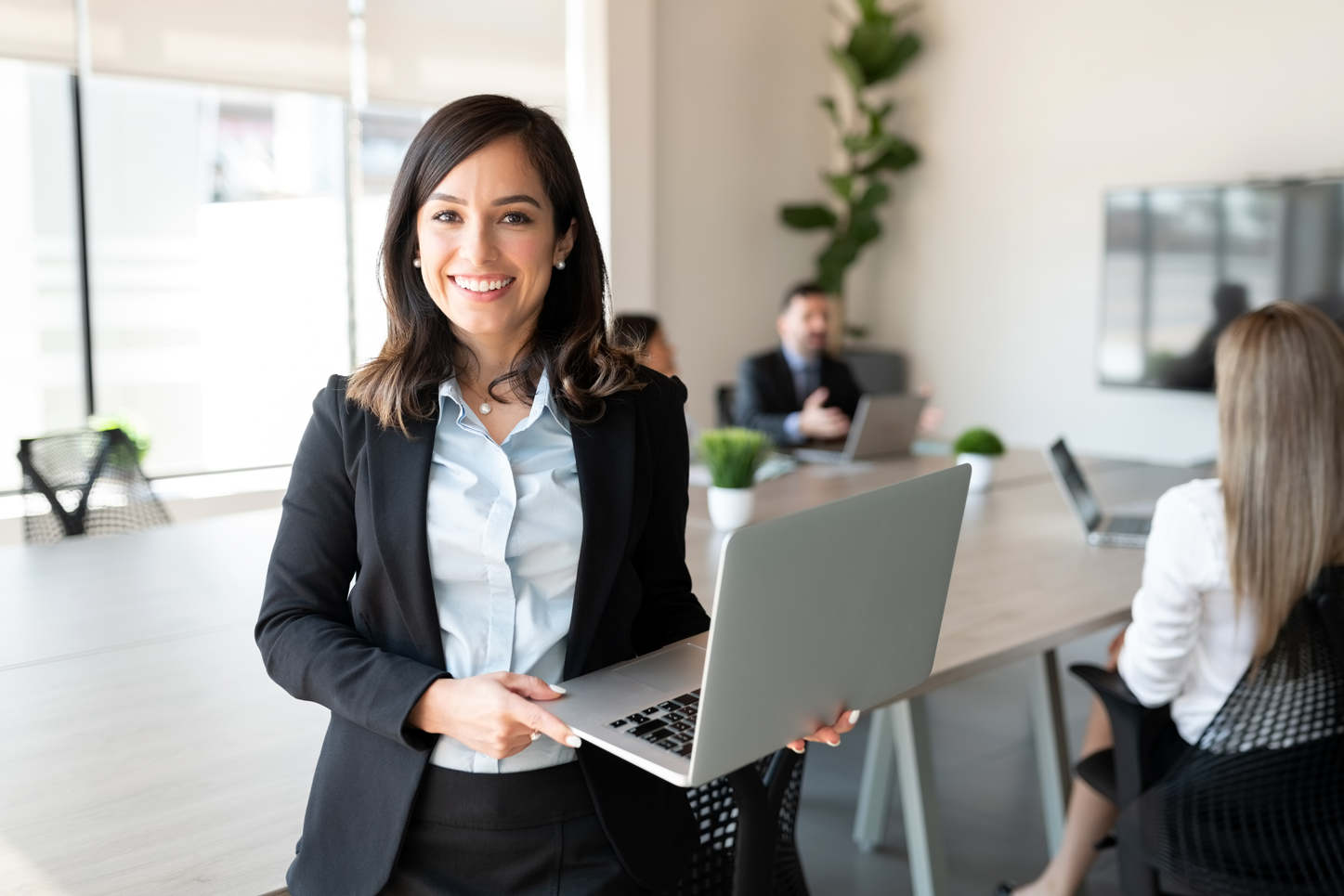 How does Alier contribute to the incorporation of women in its workforce?
At Alier we are interested in having the best professionals to offer a quality service to our clients. We care about experience, training and commitment, so we do not look at the gender of the person who is going to do the job.
We have stood out from the competition by incorporating women into our workforce.
In 2010 we had only 9% women in the company. We have increased this percentage to 17% by 2022.
While it is true that the awareness of Alier and other companies to include women in the industry, and especially in a technological and industrial sector like ours, has borne fruit, there is still a long way to go.
Even so, there are more and more equal opportunities and women willing to be included in a world that, until a few years ago, seemed to be a man's world. Proof of this is a greater presence of women in STEM careers.
These careers are among the most in demand in recent years, as they are related to the so-called 'companies of the future', generally associated with new technologies.
STEM stands for Science, Technology, Engineering and Mathematics, the branches that cover the university careers that bear their name. Engineering is directly related to Alier and we are committed to men and women, at the same level, who are prepared in this way to take on jobs of responsibility in our company.
In addition, to attract and incorporate professionals in Alier, we collaborate closely with prestigious universities in our region such as UPC (Universitat Politècnica de Catalunya) and UDL (Universitat de Lleida).
Our collaboration with them consists of offering internships to students and recommendations on their part to find the best professionals for our staff. Thanks to this and many other factors, at Alier we can say that we have one of the best prepared teams in the paper sector.
Some interesting facts about women at Alier
Our company's commitment to corporate equality is not just words, but the data clearly show that our efforts to include women in our workforce are paying off. These are some of them:
● In the last four years, the number of women has doubled in Alier, reaching a high percentage in many departments.
● In the same period, the incorporation of women with university studies related to some of the branches we work in has also doubled.
● Many women do factory jobs that, to this day, many companies consider 'men's work'. Some of these positions are forklift operators, assistant coilers, lab operators, scrubber operators or as factory jokers.
One of the main and most important departments of our company, Research, Development and Innovation (R&D&I), has a 70% female workforce. This figure represents that we owe a large part of Alier's success and good work to the women who work with us.
● Many other departments relevant to the environment and the future are headed by women. For example, Regulation and MA, Waste Valorization or the aforementioned Research, Development and Innovation.
● The Board of Directors is headed by a woman, Elisabet Alier.
● The factory manager, Pilar Carnice, is a woman with extensive experience in the paper and industrial sector.
Similarly, in 2020 we set up the Commission for Equal Opportunities between Women and Men, whose mission is to ensure compliance with the principle of equal opportunities and non-discrimination of men and women at Alier. That same year we implemented the Equal Opportunities Plan in the company.
In Alier we strive to provide the best customer treatment and service, but above all we are aware of the important causes, as in this case, business equality.